13 Apr

Death of Fr. Brendan Martin Smyth C.S.Sp.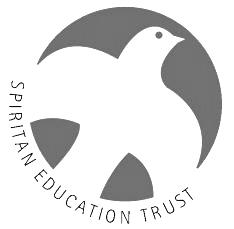 Congregation of the Holy Spirit – Irish Province
Date: Monday, 13th April 2020
Death of Fr. Brendan Martin Smyth C.S.Sp.
We regret to announce the death of Fr. Brendan Smyth. He died peacefully in Kimmage last (Easter Sunday) night, 12th April 2020. He was aged 69.
Brendan was born to Mary (née McCleery) and Robert Smyth of Cabra West, Dublin 7 on 16th February 1951. After attending St. Finbarr's N.S, he went on to St. Declan's CBS where he completed his Leaving Cert. in 1968. Entering Kilshane, he was professed the following year. (He gave the address to Jubilarians in 2019 on the occasion of his Golden Jubilee of profession.)
After two years of Philosophy studies in Milltown Park, he studied Theology in Kimmage culminating in his ordination there by Bishop Michael Moloney C.S.Sp. in 1976. He completed the Development Education Course in Kimmage DSC the following year and would later complete the Diploma in Liturgy at the National Liturgical Centre which was then in Carlow.
Having prefected in The Gambia, after his first two years of Theology, it was to the west African country that Fr. Brendan was appointed after ordination, spending almost a decade and a half in pastoral ministry there. Initially part of the team administering Banjul Cathedral Parish, he then served in Kanifing (St. Therese Parish), building-up outstations that later became parishes in their own right, in Basse when the Spiritans were disengaging to rural missions as newly ordained Gambian diocesan priests took on established urban parishes and, finally, in Bwiam. He went on to the US, fundraising for the West Africa Foundation (WAF).
Fr. Brendan was Director of Vocations (1992–1997) and completed an MBA in UCD in 1988 before taking up the role of Director of Promotions where he remained until 2001.
After spending some months in France on a French language course, he was part of the European Secretariat team, based in Brussels, from 2003 – 2008. He was the Director of Kibanda / CESS for the following five years.
Fr. Brendan was appointed to the Kimmage Community on 1st Jan 2015. A year later he was appointed for 3 years to the Mission Ireland Development Services Office. In October of last year, he launched an album of his own songs, Hand Me Down The Moon, to a packed audience at a charity fundraiser event in St. Mary's College, Rathmines.
We offer our prayerful sympathies to his family, relatives Spiritan confrères and friends.
Funeral arrangements have not yet been announced.