10 Apr

Death of Fr. Séamus Galvin C.S.Sp.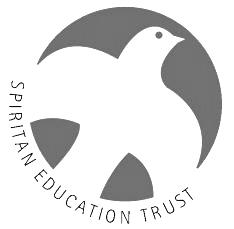 Death of Fr. Séamus Galvin C.S.Sp.

We regret to announce the death of Fr. Séamus Galvin C.S.Sp. He died peacefully yesterday (Holy Thursday), 9th April 2020, in Nazareth House. He was aged 93.
Séamus was born on 17th April 1926 to Susan (née Carey) and James Galvin of Milltown Road,Kilkee, Co. Clare. After national school locally, he attended Kilrush CBS and then Rockwell College where he did his Leaving Cert. in 1944. Entering Kilshane, he was professed in 1945. He did First Arts (U.C.D.) and prefected for 3 years in St. Mary's College, Trinidad. Returning to Ireland he got his B.A. and studied Theology in Kimmage. He would later get his H. Dip.
Ordained in 1954, Fr. Séamus took up his first appointment the following year, with the Promotions Team where he was involved in adult and school Retreats.
In 1957 he was appointed to St. Michael's College as Dean of Studies and Gamesmaster, Over the next 2 decades he oversaw the early building and expansion of the school which de-linked from Blackrock College in 1970. He variously held the roles of Principal and President of the College, and Community Superior. He was (first) President of the school's Past Pupils Union.
From 1977 until 1997 he was the National Director of the Pontifical Mission Societies (PMS). He published books on the PMS founders and adapted Redemptoris Missio for popular use. He was on the Council of the Irish Missionary Union, and Financial Administrator of the Missionary Congress in Knock in 1979 and later of the National Council of Priests. He did further studies, in a wide range of subjects, in California, Liverpool, London and New York.
Fr. Séamus was a founding director in 1999 of the Des Places Education Association (DEA) and served as its company secretary until his retirement from the board of directors in 2012. He devoted considerable time and energy to issues of governance and to the formulation of Policy Documents and Protocols for what is today the Spiritan Education Trust (SET).
He led the production of the first Property Audit of the Province, was appointed Property Officer and was later Advisor on Property to the Provincial Council.
After the closure of the St. Michael's Community in 2012, he was appointed to Templeogue Community. Hugely involved in the care of his two sisters, Teresa and Eileen, in the later years of their lives, he moved to Kimmage in 2017 and to Nazareth House earlier this year.
We offer our prayerful sympathies to his extended family, Spiritan confrères and friends.
Funeral arrangements have not yet been announced.