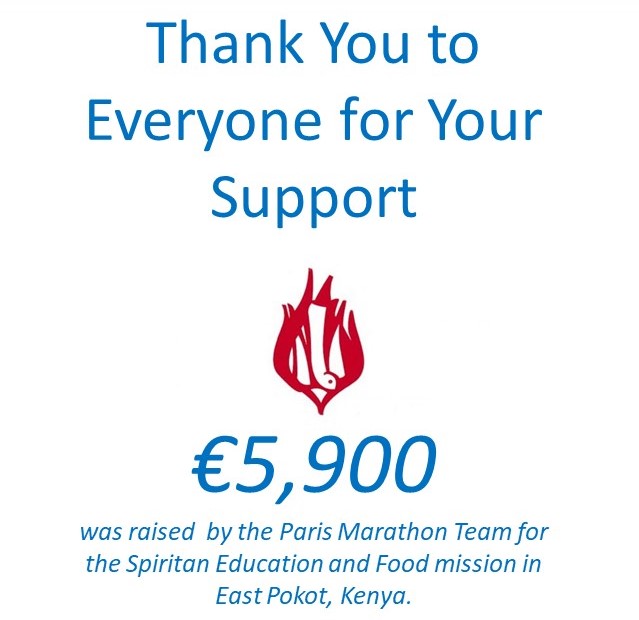 02 May

Thank You -Spiritan Paris Marathon Team 2019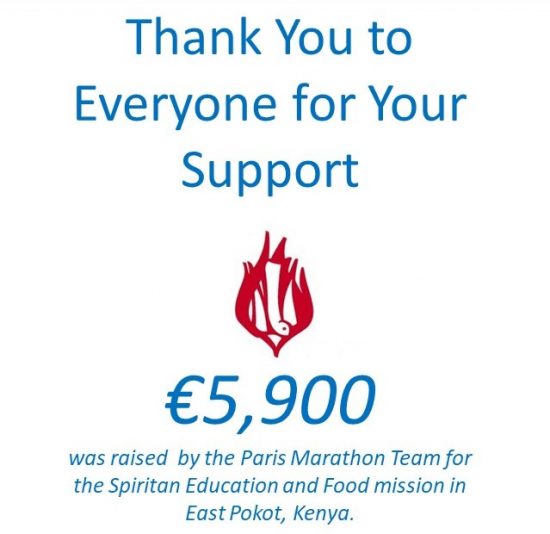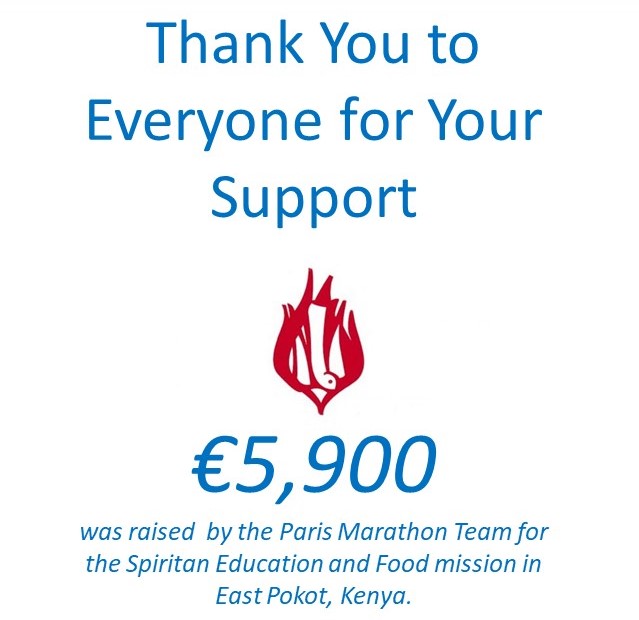 On April 14th 2019, Ronan Barry (SET) James Keating (Rockwell College) and Adam Puszczewicz (Willow Park School) completed the Paris Marathon in aid of the Spiritan Educational (Barpello High School) and Food Mission located in East Pokot, Kenya.  We were overwhelmed by the support and kindness of colleagues, friends and the many others who have helped us raise €5,900 for this project. Thank You to everyone for your financial support but also for the encouragement to keep going as we prepared for the big day.  This will mean a lot to Fr David Conway CSSp and the people he serves as they struggle with food security and drought.
We also would like to thank the French Spiritans for their support and kindness during our stay.  Now it is completed, we have time to think about what is next on the agenda?  All ideas welcome!
Regards,
Ronan, James, and Adam.