12 Mar

Paris Marathon Team 2019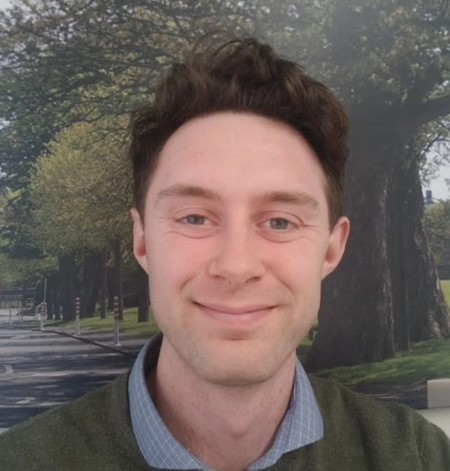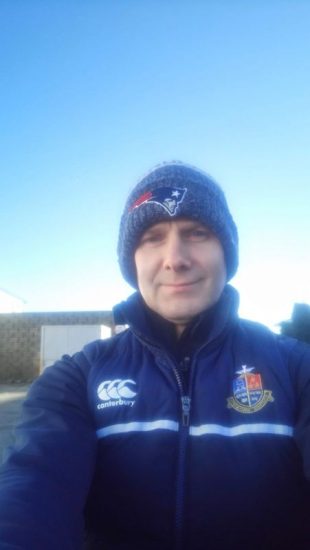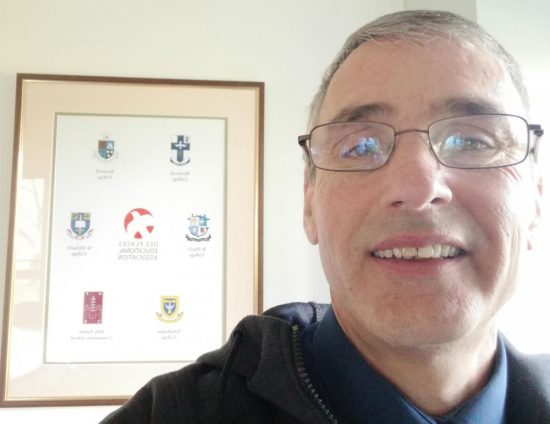 A Chara,
A Team of 4 people from the Spiritan Education Community will come together to run in the Paris Marathon on April 14th 2019.  The team of Four will make the 42 km trek around the city of Paris to help raise funds for the Spiritan Educational Mission of Barpello.  The team of James Keating (Rockwell), Adam Puszczewicz  (Willow and Blackrock), Ronan Barry (SET) will be joined by Fr Calvin (France) on April 14th to complete the course.
We would be delighted to receive support so that we could forward all funds to Fr David Conway C.S.Sp.  Some of Fr. David's mission is outlined here.
For further information,  please contact Ronan Barry in SET.
Barpello High School (BHS) opened its door to 48 form one students on January 27th 2007. Today BHS has 696 students most who have come from the most humble backgrounds. BHS is the fruit of 39 years of  Spiritan (Holy Ghost) Missionary activity in East Pokot, the three first missionaries who came to Kositei in 1980 have done the ploughing and sowing for this school.
BHS is the first secondary school in the vast Kolloa Division. Education is first generation, parents are mostly illiterate, this is a hindrance when trying to communicate about the importance of education to lift the Pokot out of poverty.  One of the biggest problems is the high rate of illiteracy in East Pokot. Because of this illiteracy, major problems are experienced in implementing & administrating livelihood and basic needs humanitarian projects. Gender disparity in educational matters is in favor of men. For example, 90% of men have no formal education in East Pokot compared to 96% of women. Going to secondary school are approximately 2% of women and 7% of men.
The culture of the Pokot must be understood in the light of poverty and illiteracy and the experience of being members of a marginalized community. We look to the cases of FGM presented to us. Without a doubt, this unjust and inhumane practice of female circumcision must be eradicated. One of the main reasons presented is that of economics. We understand that after a girl is circumcised she is now ready for marriage, a dowry is paid in the form of animals bringing wealth to her family. The quest is for a financial return or generation of an income is keeping poverty at a distance.. If the Pokot were better off and able to feed their children and animals in the time of drought, would life be different? If the Pokot were able to generate their own income and send their children to school! would there be a need for this inhumane practice to continue.
One of the objectives of BHS is to eradicate poverty, the culture of some cultural practices and poverty go hand in hand. It is our objective to eradicate poverty through the eradication of unjust practices and general poverty, with its main source lying in illiteracy.
This school was built to give an education to the marginalized, those who had no education or that it was too expensive to travel to distant schools. Our objective is to enroll students from poor circumstances and families and send them out, back to their communities with an education which will open up developments to lift their families out of poverty.
This is our eight year of participating in the Kenya Certificate of Secondary Education, (KCSE). After this National Examination many of our children are called to University. Some become Nurses, Primary School Teachers, Police, Army. Others learn trades and become craftsmen and women, giving valuable services to society. In my experience of 19 years, those who have an education and a good qualification, want to return to their homeland and bring others with them on the road to education and eradication of poverty.
The fruits of the education of Pokot children is being felt with more of an impact now as those who were called to university are now this year graduating with qualifications that will be used to expose the Pokot to the rest of Kenya.
As we enroll the poor who cannot contribute towards their fees the administration of the school suffers as recurrent expenses are so high. We need to give the poor a quality education that our students will be able to compete well with others from other well-known schools of this country. To date, we do not get any direct Government assistance. Barpello High School has made great changes to the Pokot Society with the realization that the former Pokot economy was based in their Animals as the backbone of the Economy. Today in East Pokot with great efforts made to bring the Pokot out of marginalization through quality education that now the backbone of the economy lies in the Educated Child.
Drought and Famine:
East Pokot is regularly prone to drought and famine, most people are illiterate this adds to the difficulties when it comes to development and addressing basic needs. The infrastructure is very poor, the climate is harsh and the mortality rate is high. Waterborne diseases are common.
We see and are convinced that education is one of the major answers to the eradication of poverty in this land. In the last eight consecutive years courses on HIV/AIDS and FGM awareness have been taught in Barpello High School during school holiday time. Because of boarding facilities, the courses attracted many young girls to participate in this residential course. Girls in the school are given special consideration. Education will help them to return to their communities with a Voice.
On behalf of the Team
Thank you