16 Nov

An Advent Gift – Something Different for Advent – My Advent Pause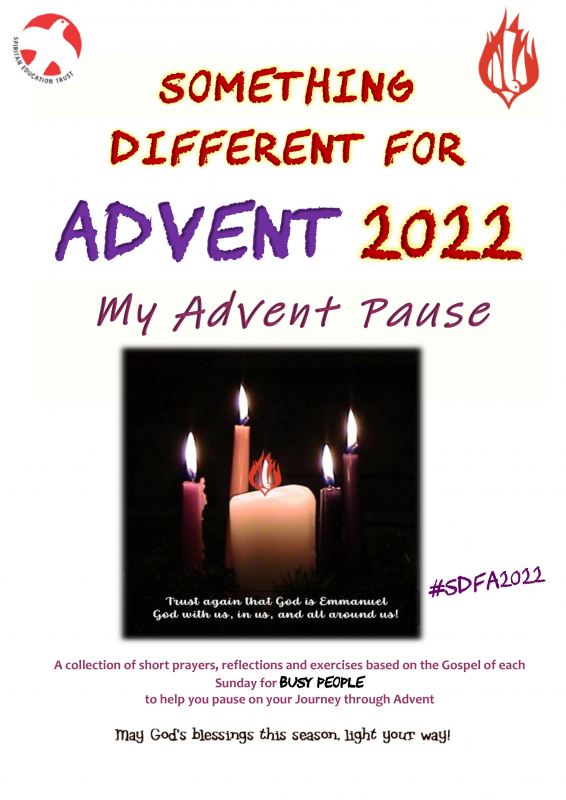 As we come to the end of our year, with all its difficulties and challenges, Advent is another time that we can get caught up in the events, preparation and miss the season. Advent always has had strong significance every year but this year that seems to be stronger, needed and timely. This journey, which we take together, focusing on Hope, Love, Joy & Peace is most needed and welcomed. Christmas is good news. After another tough year, Christmas brings comfort and joy to you and to a world that is weary. The message of the baby born in Bethlehem is that God is in the mix. God does not stand far off, watching from a distance. God comes to us, walks with us, and stays with us; in our messy-ness and our busy-ness.
So, this is our small Advent gift to you – a collection of short prayers, reflections and exercises based on the Gospel reading for each of the Sunday's to hopefully help you pause on your Journey through Advent to Christmas – Take your time, go at your own pace and stay with each moment as long as you need.
You can open, download and share the booklet from – Here
To accompany this small gift, we have also created a 'Digital Sacred Space' for you for each week – each lasting less than 10 minutes, to aid you in your reflections and help you to gift yourself a little bit of time out.
To open these resources just click on the link below
Advent Week 1 – Digital Sacred Space
Advent Week 2 – Digital Sacred Space
Advent Week 3 – Digital Sacred Space
Advent Week 4 – Digital Sacred Space
You can also access and share this resource from our facebook page – Spiritan Education Trust | Dublin | Facebook , #SDFA2022